Introduction
First of all, Apple's iPhones have always been competitors in the rapidly changing smartphone industry, enchanting consumers with their cutting-edge features and superior performance all over the world. Without a shadow of a doubt, the United States market has proven to be a crucial arena for determining smartphone dominance, with Apple's iPhones continuously coming out on top.
We will examine the top 10 iPhones that have become incredibly popular in the USA in this in-depth assessment, stressing their salient features, advantages, and disadvantages.
iPhone 12 Pro Max: Apple's most potent and expensive product so far, the Apple iPhone 12 Pro Max is available now. With its breathtaking 6.7-inch Super Retina XDR display, it raises the bar for visual perfection. Its A14 Bionic chip raises the bar for efficiency and performance. Thanks to the Pro Max's sophisticated computer-based photography system, users can take amazing pictures even in dimly lit environments. The expensive price is the only downside.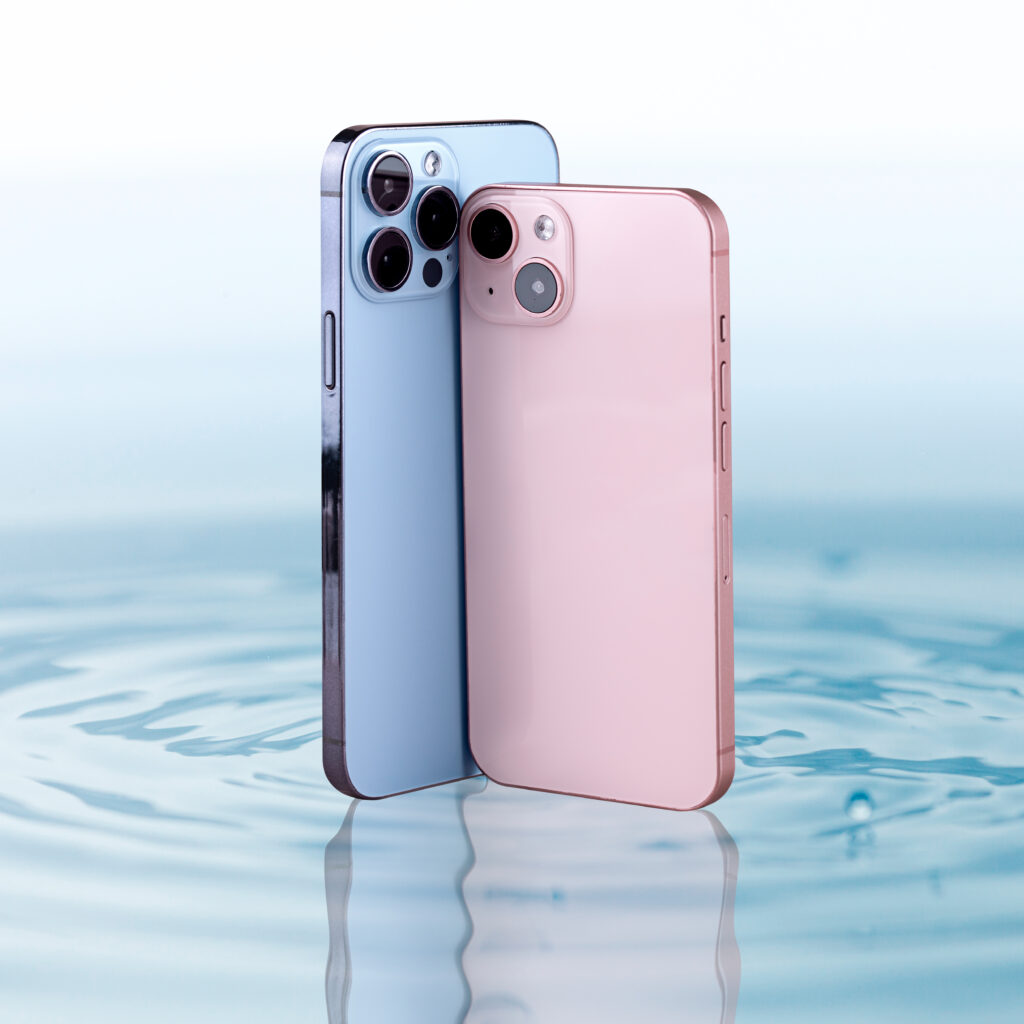 2. iPhone 12 Pro: The slightly more portable iPhone 12 Pro is outfitted with the same potent A14 Bionic chip as the Pro Max. Its 6.1-inch Super Retina XDR display, which offers an engaging visual experience, is similarly remarkable. The triple camera system of the Pro model, which incorporates LiDAR technology, enables excellent low-light photography and improved augmented reality experiences. It is, however, very expensive.
3. iPhone 12: The iPhone 12 is a compelling substitute for those looking for a flagship device at a lower cost. It has a 6.1-inch Super Retina XDR display that provides clear details and brilliant colors. The A14 Bionic chip guarantees seamless performance in every task. Its two-camera setup works wonderfully, However, some photography enthusiasts might find the lack of a telephoto lens and LiDAR technology to be restrictive.
4. iPhone SE (2020): Designed for customers who want a smaller form factor, the iPhone SE (2020) blends modern components with retro design cues. Its 4.7-inch Retina HD display makes it perfect for one-handed use. It is reasonably priced and provides amazing performance thanks to the A13 Bionic chip. But when compared to Apple's more expensive models, its camera system is inferior.
5. iPhone 11 Pro Max: The iPhone 11 Pro Max is still a well-liked option even though the iPhone 12 Pro Max has superseded it. It has a visually stunning 6.5-inch Super Retina XDR display.
With the A13 Bionic chip installed, it offers outstanding multitasking performance. The three cameras on the system can produce amazing photos and videos. Its cost and incompatibility with 5G, however, might discourage some purchasers.
6. iPhone 11 Pro: The iPhone 11 Pro features a small 5.8-inch Super Retina XDR display and is very similar to its larger sibling. Its A13 Bionic chip offers smooth operation, and the three cameras work together to deliver outstanding results. But as with the iPhone 11 Pro Max, the cost and lack of 5G connectivity might dissuade some prospective customers.
7. iPhone 11: The goal of the iPhone 11 is to combine performance and affordability. Its 6.1-inch Liquid Retina screen provides excellent visual clarity.
With the help of the A13 Bionic chip, it can easily handle challenging tasks. The two-camera setup produces amazing images and videos, but it is devoid of The Pro models' versatility. Bright color options for the iPhone 11 are a plus for those who care about style.
8. iPhone XR: Despite being an older model, the iPhone XR's cheaper price makes it an attractive option even now. It performs exceptionally well thanks to its powerful A12 Bionic chip and 6.1-inch Liquid Retina display. Although its single camera system can produce stunning images, it is not as flexible as dual or three-camera arrangements. The battery life of the iPhone XR is definitely a plus.
9. iPhone X: The iPhone X, which debuted the notch and Face ID technology, is regarded as a design turning point for Apple. Its 5.8-inch Super Retina OLED display has deep blacks and brilliant colors. Even though it is older, the A11 Bionic chip still operates smoothly. The system featuring two cameras, along with its unique Portrait mode, opens doors for artistic photography. But the lack of more recent features, like Night mode, might put off photographers.
10. iPhone 8 Plus: The iPhone 8 Plus is still a good option for people who like Touch ID and a traditional design. It has a 5.5-inch Retina HD display that produces decent images.
For routine tasks, the A11 Bionic chip guarantees dependable performance. The two-camera setup produces quality images despite lacking some sophisticated features. seen in more recent models. For many users, it is a popular option due to its affordability and familiarity.
In conclusion, there is no disputing that Apple's iPhones have influenced the smartphone industry, and the US market is proof of their widespread appeal. There is an iPhone model to suit every user's needs and preferences, ranging from the high-end iPhone 12 Pro Max and 12 Pro to the more affordable iPhone 11 and SE. Every gadget has special features and developments, guaranteeing a smooth and effective smartphone experience. The greatest iPhone to choose depends on one's spending limit, feature preferences, and personal preferences, but you can be sure that any of these top 10 iPhones will provide an amazing experience.